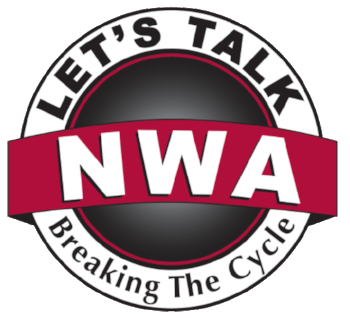 Let's Talk NWA is by and for Black People in NWA Impacted by Domestic Violence and Sexual Assault
We offer a safe, nonjudgmental and confidential platform for addressing domestic violence in the black community through support, understanding and resources.
Don't sweep domestic violence and sexual assault under the rug.
Let's Talk NWA:
Works to effect positive change in the black community by breaking the cycle of domestic violence 
Creates a safe hub for self-expression by Black people about domestic violence and sexual assault
Makes space where folks can acknowledge problems without fear of punishment and ask for help when feeling out of control
Provides a professional, safe haven for obtaining resources, education and services for Black Northwest Arkansans who have been impacted by domestic violence
Here's why Let's Talk NWA is vital to our collective healing:
Let's Talk NWA provides FREE:
*Resources   *Advocacy   *Counseling   *Peer Support    *Community Dialogue and Education Opportunities.
You are not alone. We are here for you.
Contact us: LT-NWA@nwasexualassault.org 
Follow us on Facebook: @LetsTalkNWA
Let's Talk is seeking volunteers to help reach more people in NWA. For more information about each volunteer position, click on the title below: