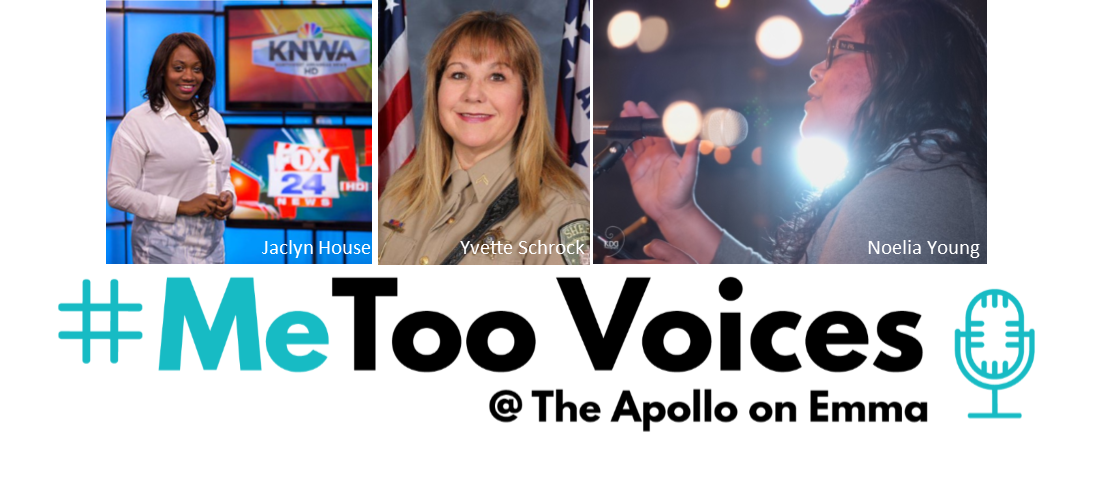 Jaclyn House of Good Day NWA will emcee this event to celebrate the strength of survivors and lift up the voices of those who support them.
You'll hear from survivors like our featured speaker, poet Noelia Young, and learn about the Center's work in Northwest Arkansas.
We'll honor retired Washington County Detective Yvette Schrock with the Roger Collins Beacon of Hope Award for Outstanding Survivor Support. Yvette served 22 years in the Criminal Investigation Unit at Washington County, most of it specializing in sexual assault cases. Says Schrock:
"I truly believe if a survivor has the courage to come forward then someone needs the courage to truly listen."
* Beer * Wine * Heavy Hors d'oeuvres * Music by Fetts Folly
6:30 pm - Cocktail Hour featuring Fetts Folly
7:30 pm - Program featuring poet Noelia Young
Emcee: Jacklyn House - Good Day NWA
Keynote: Noelia Young - Author, Poet, Advocate, Survivor. Noelia uses her story and poetry to show survivors that their stories matter and that there is power and healing in finding your voice and being able to speak your truth.
Honoree: Retired Washington County Sheriff Yvette Schrock will receive our Roger Collin's Beacon of Hope Award for Outstanding Survivor Support.
Tickets: $50
(Special $25 ticket for members of law enforcement)
Attire: business casual