The journey from survive to thrive is a long one.
The first step is the strength of the survivor.
The next step is us.
Invest in a world where survivors are believed and perpetrators are held accountable. 
100% of your contribution provides help, hope, and outreach to survivors of sexual assault.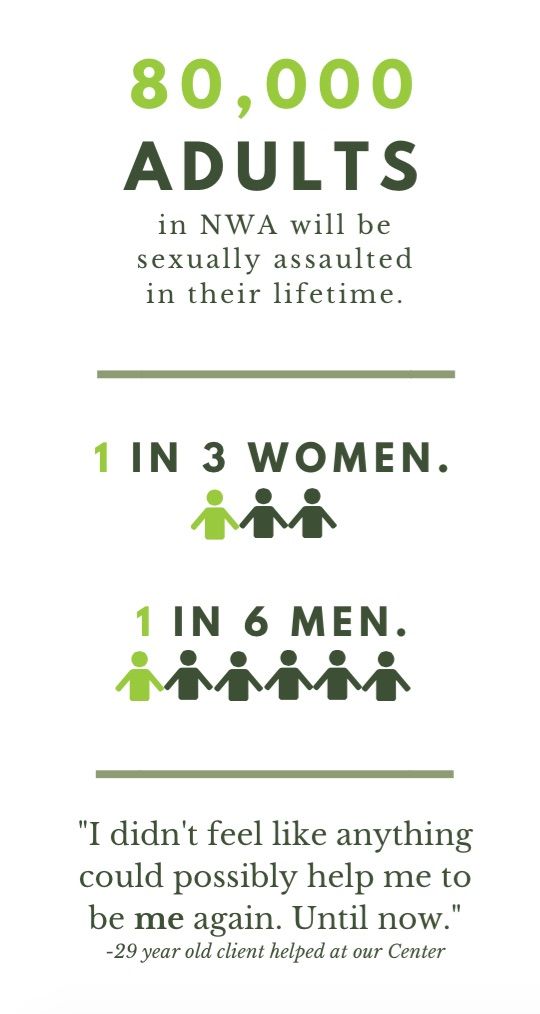 "I donate to the NWA Center for Sexual Assault because in these trying times it's important to me to be good to others, and at the Center, I know my money makes a big difference for my neighbors who are hurting."                                                                                                 

 -Alma Lopez, Director of Pricing Strategy, Walmart