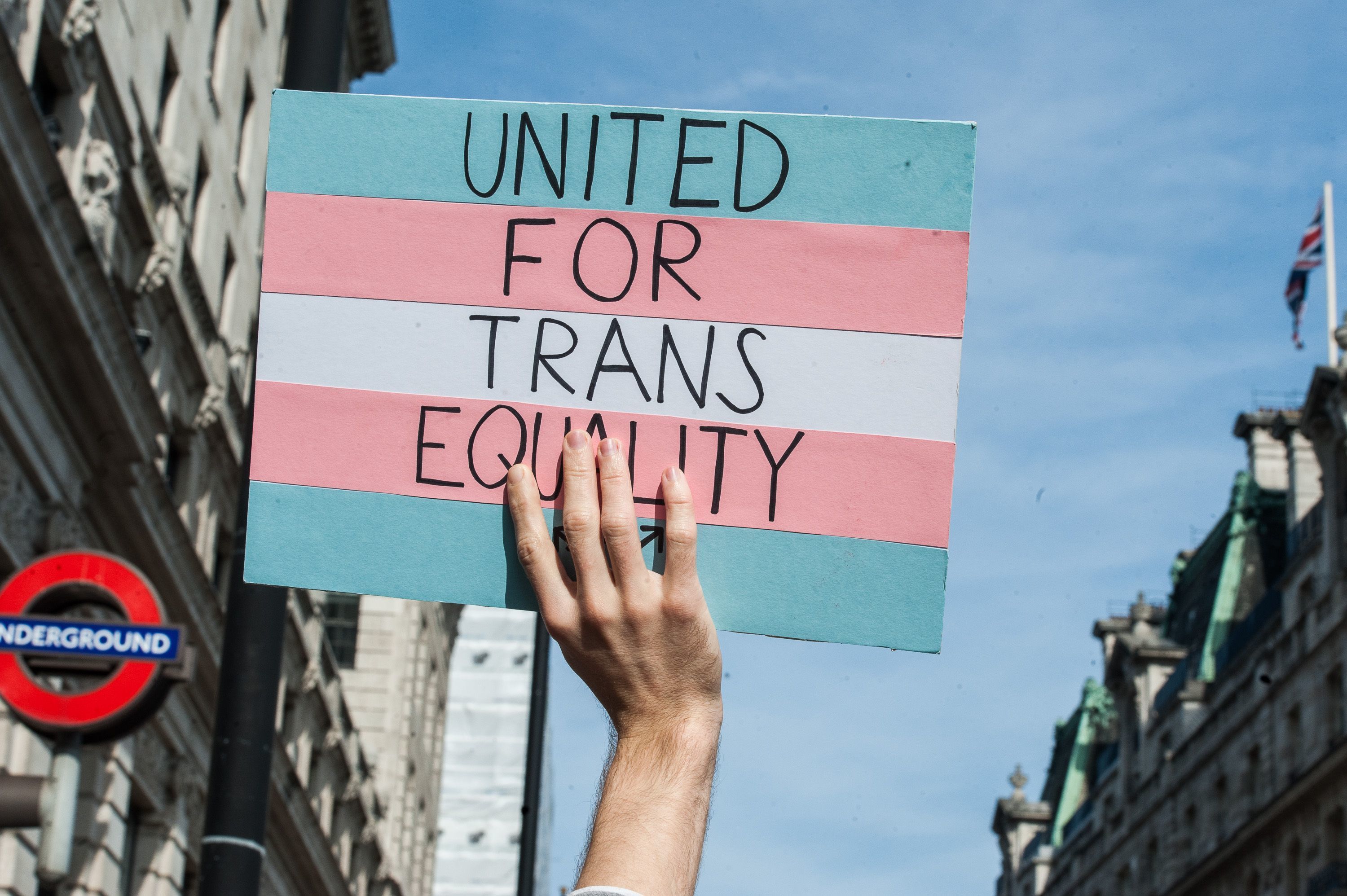 Now more than ever before there has been a rising visibility of transgender Americans and an unmatched advocacy for their legal rights. Despite the growing support, the trans community continues to have to fight for equality. In case you weren't already aware, Arkansas is at the forefront of implementing anti-trans legislation.  
If you haven't yet researched Arkansas' recent government actions, visit these articles to learn more about the recent bills that are targeting transgender individuals in Arkansas: 
"Fairness in Women's Sports" Act, signed by Arkansas Gov. Asa Hutchinson on March 25, 2021
Bans transgender women and girls from competing in school sports teams consistent with their gender identity
https://apnews.com/article/arkansas-asa-hutchinson-kristi-noem-gender-identity-62fb40814df14f67780f1b57c8d522db 
The "Medical Ethics and Diversity" Act, signed by Arkansas Gov. Hutchinson on
Allows health care professionals (doctors, pharmacists and insurance companies) to refuse to provide non-emergency healthcare based on personal "moral" objections
https://www.nydailynews.com/news/national/ny-arkansas-governor-asa-hutchinson-medical-conscience-objections-signed-law-20210326-wz76xslsd5b4teglo3jagz62wy-story.html 
Opinion piece regarding the bill's unethical medical concerns: https://www.cnn.com/2021/04/02/opinions/arkansas-anti-transgender-law-medical-ethics-turban/index.html 
Arkansas "Save Adolescents From Experimentation (SAFE)" Act, waiting to be signed by Arkansas Gov. Asa Hutchinson on April 5, 2021
If signed by Gov. Hutchinson, will ban gender-affirming care for trans youth
https://www.nbcnews.com/feature/nbc-out/arkansas-passes-bill-ban-gender-affirming-care-trans-youth-n1262412 
More information on recent anti-trans legislation and the implications 
https://www.cnn.com/2021/03/28/us/transgender-rights-arkansas-tennessee-anti-trans-laws/index.html 
If you are unfamiliar with the process in which a bill become a law, visit this link to review the process, provided by the State of Arkansas House of Representatives
https://www.arkansashouse.org/learn/faqs/6/how-does-a-bill-become-a-law 
In NBC's article, Rumba Yambú, the director of Intravasive, a group that supports trans people in the state, had a statement that I believe is important for us to consider. Yambú said, "It's already difficult enough to survive here, when they're not actively creating more laws to oppress us." 
Trans people are faced with the hardship of finding safe and inclusive environments wherever they go and we should be focusing on ways to improve the acceptance and quality of life of these individuals, not restricting them. There are many health disparities transgender people experience, including the shockingly high levels of sexual abuse and assault. As the Arkansas Legislature continues passing these discriminatory anti-trans laws, the mistrust in professionals and the risk that transgender individuals will avoid seeking professional help after an assault only grows stronger. Advocating for our survivors extends beyond their assault. It means we must work together to minimize the pre-existing health disparities of those within their community and fight for them to be supported by society. 
If you haven't yet read through the links above, I highly urge you to do so. Furthermore, you can help veto the ban on gender-affirming care to trans youth in the following ways: 
Contact the governor
Call the Governor's office at 501-682-2345 or email him at asa.hutchinson@governor.arkansas.gov and let him know he needs to veto this bill.
Speak out on your platform
Tips for allies found here: https://www.glaad.org/transgender/allies 
Help raise money for the impending lawsuit by donating to ACLU
https://action.aclu.org/give/now?ms_aff=NAT&initms_aff=NAT&ms=web_horiz_nav_hp&initms=web_horiz_nav_hp&ms_chan=web&initms_chan=web&redirect=node/65102 
Further information on ways to help can be found by visiting this link: 
https://www.seventeen.com/life/a35978774/trans-healthcare-rights-organizations/ 
Bill update: 
As of Monday, April 5th Gov. Asa Hutchinson of Arkansas vetoed the bill that would make gender affirming surgeries and medications illegal to trans youth. Hutchinson's rejection was noted by Raquel Willis, a transgender activist, as a significant sign for "the trans community and all of our supporters [to see] that the energy that we're putting into this fight has a real impact." Unfortunately, the fight must continue because as of today, April 7, 2021, both the Arkansas House of Representatives (72-25) and the Arkansas Senate (25-8) were able to override Gov. Hutchinson's veto with a majority vote. Therefore, the bill will go into effect 90 days after the General Assembly recesses on April 30. 
During the Senate's session, only Senator Clarke Tucker spoke against overriding Gov. Hutchinson's veto. He compared the gender-affirming care ban to the past racial segregation laws and noted how the people had wrongfully used their power on the matter back then. "Today we know those bills were wrong," Tucker spoke, "The most powerful people in the state were bullying the most vulnerable people in the state then. And I just wonder, when are we going to stop doing that? If we only love those who love us, then what is our reward? When we see a stranger our job is to welcome them." 
https://www.kark.com/news/local-news/arkansas-lawmakers-react-to-overriding-of-gov-hutchinson-veto-of-safe-act-bill/ 
"This is not about who is 'right.' If facts could win this, trans people and their allies would be winning," writes Jude Ellison Sady Doyle, renowned author, "Trans people will obviously fight this until the end. Yet trans people are a tiny minority in this country, less than 1 percent by some estimates, and the success of any political fight depends on lots and lots of cis people caring too. It depends on cis people acting as if their own lives are at stake. So here is what I will tell you: They are." 
https://www.nbcnews.com/think/opinion/arkansas-transgender-law-makes-it-america-s-worst-state-trans-ncna1263240 
Note: Cis people refers to those whose gender identity is the same as the sex assigned to them at birth.
"These bills are opposed by organizations dedicated to children's health, including the American Academy of Pediatrics, the American Association of Child and Adolescent Psychiatry, the National Association of Social Workers, and more," says The Human Rights Campaign's Wyatt Ronan, "These attacks on transgender youth are fueled by discrimination, not facts." 
https://www.hrc.org/press-releases/breaking-human-rights-campaign-responds-to-arkansas-legislatures-override-of-gov-hutchinsons-veto-of-anti-transgender-medical-care-ban