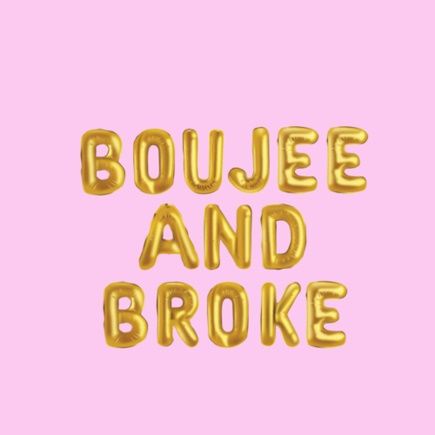 What is Boujee? Well in the urban dictionary boujee is defined as one aspiring to be a higher class than one is. I had to laugh out loud; and I hope you too find humor in the word Boujee. There is no shame in being BOUJEE!
If you know boujee, you love boujee.  My friends and family have called me the boujee one so much that I took on the title" boujee queen". Personally I do not see anything wrong with aspiring to be more or want more on a budget. The number one reason I am proud of my skills to be boujee is because I make broke look so good! If you too want to be boujee; you will find pleasure in my ways to budget a trip to Seattle, Washington. I am not a travel agent; I am just a single woman living life on a budget. 
Since my favorite season is slowly approaching and I aspire to take a trip to self care, breathe, and clear my mind of clutter. The scent of autumn can provide a much needed emotional shift as hot girl summer is coming to an end. I have an obsession with Seattle and its outdoor activities, and this makes fall the perfect season to go. **Side note (after watching the TV series Grey's Anatomy I fell in love with Seattle).
Although I want to get to Seattle and ball out, the truth is I will be balling on a budget. Yes, I said it, a high-class, flossing, and balling on a budget trip of enjoying nature, taking pictures, and a nice night on the town. Seattle can be expensive. Look in the right places, though, there are still plenty of free ways to spend time in Emerald City without spending a penny.
The trip will consist of two days of inspiration and fun. The first tip to saving money on the flight was flying out on a Thursday and only pack what I could fit into a backpack which was hygiene products, two pairs of leggings, oversized t-shirts, heels, a black dress, and a camera. Don't worry, wear tennis shoes on the plane, because you can't do Seattle without tennis shoes.
The next area I picked to save money was with booking a bed at a hostel. A hostel is a form of low-cost, short-term shared sociable lodging where guests can rent a bed. As I read the reviews it was often compared to staying in a college dorm. I thought it would be a great experience to meet other travelers and also save me a few hundred dollars. Plus breakfast is provided so that saves on food money!
         As far as traveling around Seattle, if I am not close to public transportation, I plan on using a new app I found: TURO. The app allows individuals to rent their car out, similar to how Airbnb lets people rent out their houses or rooms. The average cost I found was 20-30$ a day with 200 miles per day. Of course, there is always the option to Uber, Lfyt, or Taxi, BUT I will feel more comfortable and safe by driving myself around, and it will save on the money end.
         Most of the day I plan to just sightsee and go to the top free places to visit in Seattle. Below is a list of a few, FREE, places I found on google;
1.  Relax a moment in Waterfall Garden Park

2.  Stroll through Olympic Sculpture Park

3.  Take a hike at Discovery Park
Those are just a few places I was able to find that are totally free. If you are a nature freak, as I am, these should be great places to find peace of mind.
Now earlier do you recall my black dress I packed in my backpack; well this is where Queen Boujee kicks in. The black dress was for dinner and I believe what we feed our bodies is very important so this is where I splurge a bit. Now you are totally free to spend more money in your area of comfort but food, red wine, and live music is MINE!
According to The Eater 38 lists, these restaurants are essential Seattle restaurants:
1.  Cafe Juanita –Italian

2.  Cafe Munir – Vegetarians Dream

3.  Dimitriou's Jazz Alley –Live Music
I most likely will be visiting Dimitriou's Jazz Alley for the food, wine, and jazz. I also plan to visit Pike Place Market, because it is one of the longest-running farmer's markets in the US.
Yet, we are all free to have our own desired location and itinerary for a broke and boujee trip to free our minds of clutter. Following these tips, and with all the money you have saved, you can enjoy that lavish life that we all love while enjoying that Boujee lifestyle. If you have read this far, I hope you are inspired to go plan your most boujeest trip ever, BUT on a budget! If you feel comfortable share with us below where you would go to escape from reality and free yourself of cluttered thoughts?