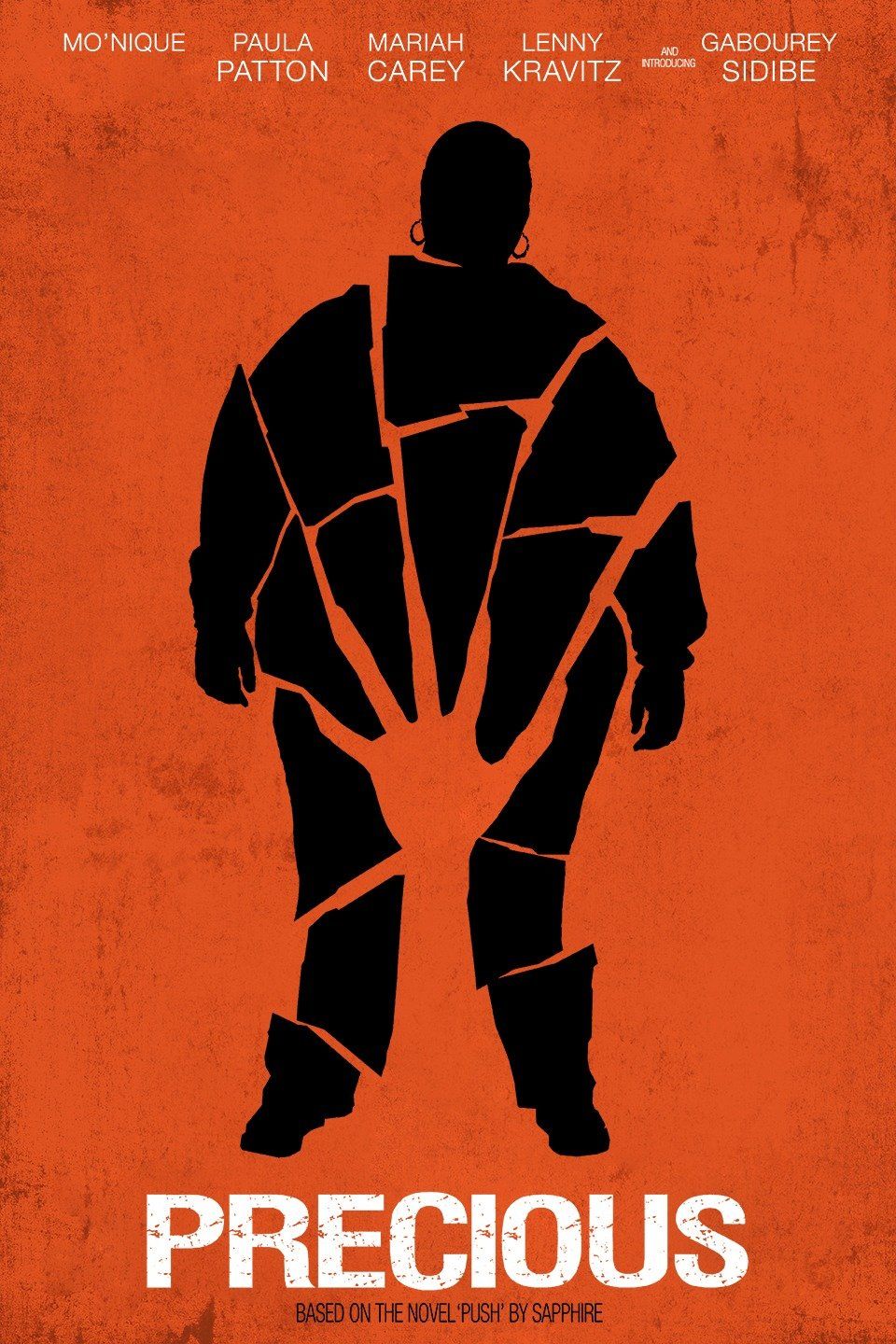 I have another post regarding rape culture, and I want to expand on my thoughts. I am not saying that all TV shows or films do a horrible job of handling sexual assault and rape culture in a manner that promotes understanding or providing a voice rather than victim-blaming. When I think of a movie that shows the reality of rape culture; Precious comes to mind (spoilers and TW: abuse, incest, and sexual violence, below). 
This film follows extreme trauma as a 16-year-old, Precious Jones, experiences the dark world of sexual abuse, incest, and sexual violence at the hands of her parents. Her father, who is not acting in her and her mother's life anymore, abused her throughout her childhood, getting her pregnant and giving her STDs. The first child is living with her grandma, but Mary, her mother, told Precious to lie and say the child is with them, so they can get extra money from the government. While trying to go to school and make a better life for herself we see Precious discover she is pregnant with her second child, fathered by her father, and she has contracted HIV from him. Even with her father gone, her mother, Mary, continued to abuse her. By the end of the movie, the viewer discovers the mother sexually and physically abused Precious because she was mad that she got attention from her husband. Mary believed Precious was stealing her man by "allowing" him to abuse her, and that it was ultimately her fault he left. The film does end on a slightly positive note with Precious getting away from her mom, with her kids, and having plans to earn her GED.
Precious is full of trauma, and some viewers probably saw it just for that. What makes it different from other movies and shows that follow sexual violence stories? I think this one is different because the film did not shy away from sharing the reality of girls being abused by their fathers. Viewers may have seen the abuse as rare and horrific, but around 1 in 10 children will experience sexual abuse before the age of 18, and 30% of the perpetrators are family members (1). These statistics are a lot to process, but it is also important to recognize that research estimates that only around ⅓ of child sexual abuse is identified, and even less are reported (2). Even with such a small number being reported, 70% of all sexual assault reports are survivors 17 and younger (3). Precious took a topic that people tend to ignore or act like it is not common and put it on the big screen in a raw and real way.
I also think another significant part was showing the repercussions of telling people that a family member assaulted you. For example, being blamed or being told you are not telling the truth because your family doesn't want to accept that someone they love is a sexual offender. Children are often told to cover up or not speak negatively about family members and friends, and these ideas can lead to young people feeling responsible for the violence.
Additionally, the film brings to light how race can make reporting and come forward even more complicated. It can be viewed as betraying the family, especially because the US has a criminal justice system that dispositionally tries and jails Black people and people of Color at higher rates. But on the opposite side of the spectrum Black survivors are often not believed, and for every 15 Black Women who are assaulted only 1 reports (4). These ideas and themes are present throughout the film and it helps to expose the harsh reality of many survivors. Overall, I feel Precious was beneficial in opening up the minds of people who live in ignorance of the fact that rape and sexual assaults happen every day. 
In closing, I would like to say. It is important when we use rape and sexual assault scenes in films that we use them as social commentary to teach important lessons about agency, consent, and prevention to break down rape culture instead of accepting it.
Signed, 
Jane Doe 
Additional resources
https://www.childhelp.org/hotline/
https://www.rainn.org/statistics/children-and-teens
https://www.d2l.org/the-issue/statistics/
---
Sources
1.http://www.d2l.org/wp-content/uploads/2017/01/Statistics_1_Magnitude.pdf
  http://www.d2l.org/wp-content/uploads/2017/01/Statistics_2_Perpetrators.pdf 
2.http://www.d2l.org/wp-content/uploads/2017/01/Statistics_6_Reporting.pdf
3.http://www.d2l.org/wp-content/uploads/2017/01/Statistics_1_Magnitude.pdf
4.https://now.org/wp-content/uploads/2018/02/Black-Women-and-Sexual-Violence-6.pdf