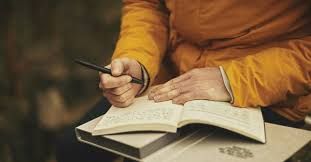 April 2020
Mr. John Doe
123 Address St
Anytown, ST 12345
Dear John Doe,
I hope this letter reaches you in high spirits. 
First I want to apologize for canceling our last outing together. I know the past few weeks I have been distant from you. I do not want to make excuses for my behavior or tell you, you shouldn't feel what you're feeling. I enjoy and cherish our friendship so I want to explain where my head is at, and part of that is explaining my mental illness to you. 
I was diagnosed with clinical depression throughout my life. Clinical depression is a mental health disorder characterized by persistently depressed mood or loss of interest in activities causing significant impairment in daily living. But that's just a definition. So, if you allow me, I want to explain what that means for how I connect to people and the world.
The first time I recall feeling depressed, even though I didn't fully know what it was at the time, was my junior year of high school. My parents started their divorce battle. I no longer had an interest in hanging out with my friends or playing basketball. All my passions seem to become burned out. 
Things, of course, have improved over the past 13 years but there are days where I lose connection to loved ones and my passions. The feelings come up as sadness and loss of interest. It not only changes how I feel but my actions. My sleep, appetite, energy level, concentration, daily behavior, and self - esteem can be captive to my depression.
As I stated earlier things have improved over the years because I've sought out therapy and medication while creating a reliable support system.  
I created a list of things I believe you should know to understand me better. 
1.Depression is more than just feeling unhappy or fed up for a few days. 

2.Depression affects people in different ways and can cause a wide variety of symptoms. 

3.I can NOT just snap out of it, and at times I am even unsure of why I feel sad. 

4.I don't want to hurt you, but I tend to shut down and push others away on bad days.

5.I appreciate your kind words even if I seem unappreciative. 

6.Depression can affect various things in my life such as relationships, work, and education. 

7.I am not weak because I have depression. 
I want you to understand my illness because I am aware that on days I experience these symptoms; I search for solitude. I do not want to push you away. Our friendship is beneficial to my daily functioning. I know sharing these may be a lot or may not make perfect sense, but I hope it will improve your understanding of me. If you want to know more I am open to answering any questions you may have. I look forward to hearing from you John Doe.
Best regards,

Jane Doe