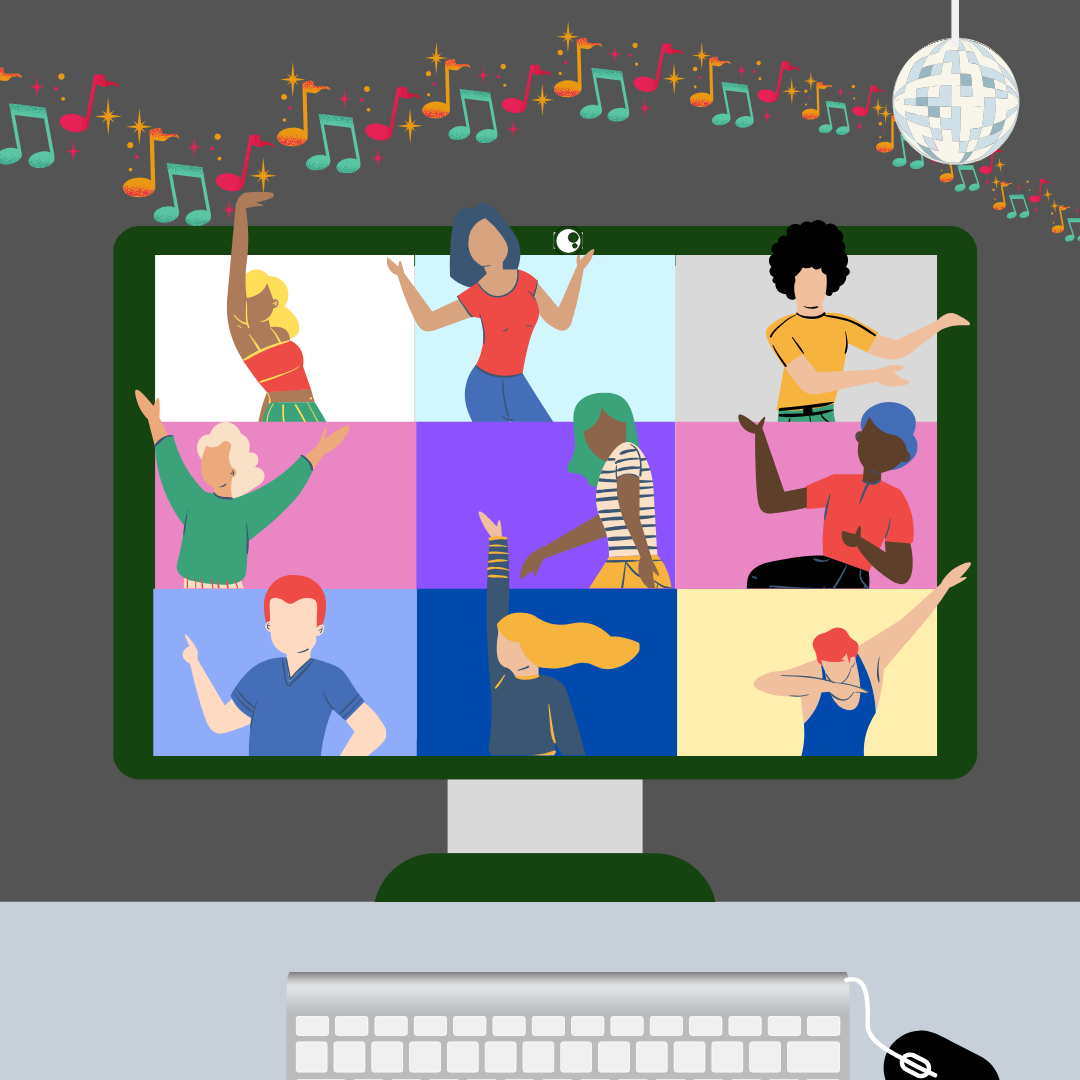 Bored, anxious, or stressed in Quarantine? Join the club, but not really because that would be against social distancing regulations. You might've heard the saying "Modern problems require modern solutions" hopefully after reading this article it will give you some unconventional ideas to alleviate boredom or ease anxiety during this unconventional time.
Host a concert with you and your friends.
 Now I know what you're thinking:  How am I going to host a concert, and if my friends are all over doesn't that defeat the purpose of social distancing? I told you before I started, these would be unconventional activities. During this time we have seen the transformation of the conventional office as people have switched to online communication. Meetings are being hosted from home through forums such as ZOOM, Skype, WebEx, and various other outlets. Do you see where I'm going with this? Get a group of friends together in a group video chat and sing your favorite songs. Oh, and don't forget earplugs.
 Convene with Nature
 With the indefinite suspension of the gym, people have turned to at-home workouts and other methods of physical activity. At home work…work..workouts (ugh I can barely say it) have become increasingly popular. Granted they are currently the only option, but a win by default is still a win, right?  Working out at home can be, challenging, but to stay moving and active you can get outside.  I, myself, purchased a bike, and have been exploring the trails throughout NWA. No, it's not the same as weight lifting, but it's fine. I'm fine, everything's fine.... (it's not).
Learn a new language
There are several benefits to learning a new language. For instance, it is a mental exercise and allows you to sharpen that brain muscle. Sharpening your mind increases the ability to multi-task, enhances memory, and increases the ability to focus, just to name a few. Envision this, you're traveling abroad, in an exotic foreign land, with or without your boo. You've been planning this vacay, or bae-cay, for a while. Wouldn't you appreciate the trip a lot more if you could completely immerse yourself in the culture by talking like, and with, the locals? Yeah, I thought so.
Learn to Cook
This is a great time to try a new recipe or learn to cook in general. YouTube and Pinterest can be great resources for finding new recipes/cooking tutorials.
Do that "THING" you've been putting off.
Hey you, yea you, don't you turn the phone, computer, etc. off! Nows the time to start cleaning out the attic, cleaning your car, studying for the MCAT, LSAT, GRE. You know what your "thing" is, and Now is a perfect time to do it!
Let us know if you plan to try any new activities, or what you've been doing?
If you have a comment but aren't comfortable sharing it publicly, contact me at evan@nwasexualassault.org