About Our Board
* Contributing          * Empowered          * Grateful          * Strong          * Making a Difference          
* Fulfilled                  * Part of Something Important          * Useful
These are just some of the ways our board members feel when giving their time, passion and expertise to volunteer service for our Center. Our board represents a cross-section of our community and has a passion for our organization and those we serve.
Our board members work hard to ensure long-term sustainability of the organization and oversee that the funds raised directly affect those in need. Here are our current board members:
Erin Sudduth, President:  Attorney at Law—Private Practice
Alison Nail, Vice President: Senior HR Manager—Saatchi & Saatchi X
Sarah Faitak, Secretary: Director—The Breast Center of NWA  _____________________________________________________________________________________
Alexa McGriff, Development Committee Chair: Senior Social Strategist—Moxie USA
Angela Goodman, Member: Realtor & Owner of Smooth Vapes
Cassy Dominick, Member: Therapist—Private Practice
Clint Schnekloth, Member: Pastor—Good Shepherd Lutheran Church
Fibi Green, Event Committee Chair: Sr. Specialist Compliance—Tyson Foods, Inc.
Hanna Salmonson, Member: Legal Assistant—John W. Bailey, Attorney
Lisa Brown, Member: Co-Owner and Sales Agent—Curtis Realty
Valandra, Member: Director of African & African American Studies and Assistant Professor at the School of Social Work - University of Arkansas 
Zane Ludwick, Member: VP Commercial Banking—Arvest Bank
For more information about our board of directors, or to reach our board, please email: board@nwasexualassault.org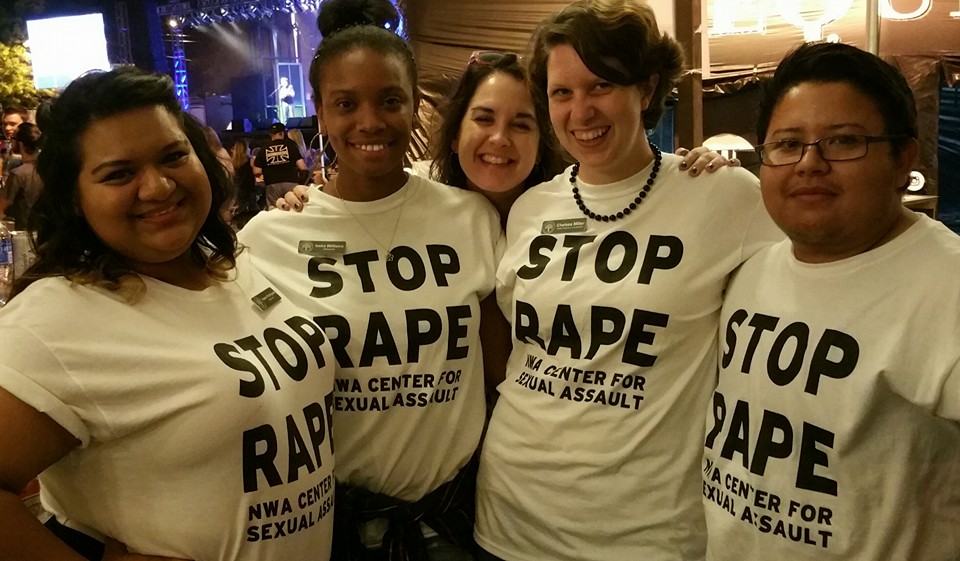 About Our Staff
Our staff reflects the community we serve and has a strong commitment to making our mission a reality in Northwest Arkansas. With tireless passion, our staff never stops working to build awareness and empower bystanders to intervene in messages and actions that blame victims and support perpetrators. We envision a society where all survivors will be supported and all perpetrators will be held accountable. With patient empathy, our staff provides comprehensice services to all survivors of sexual assault regardless of the survivor's race, sex, ethnicity, national origin, age, disability, religion, socioeconomic status, immigration status, sexual orientation or gender identity or expression. We provide compassionate, confidential services to every survivor whether or not they choose to report to law enforcement.