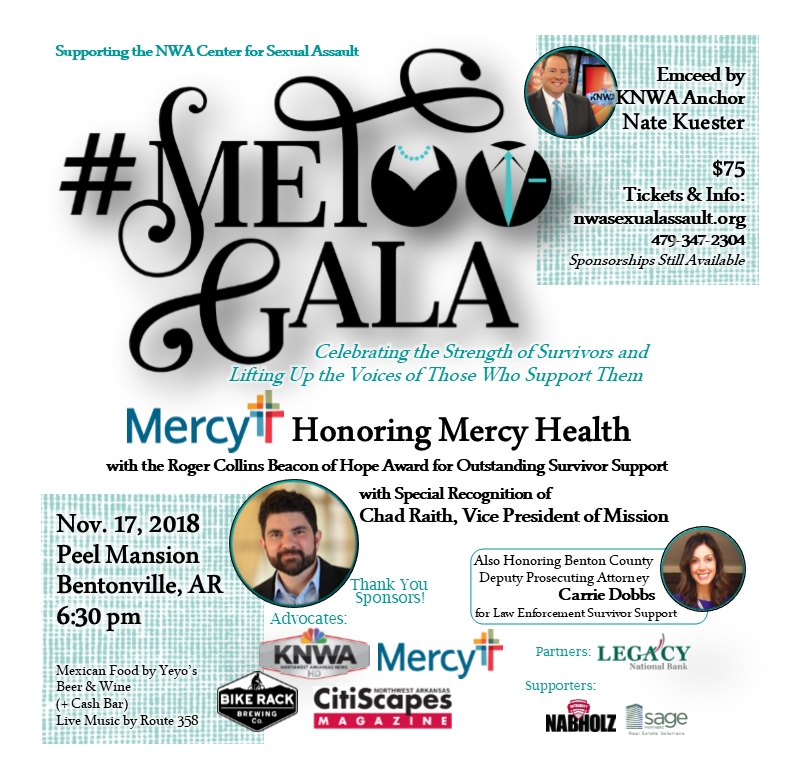 ABOUT THE EVENT:
The #MeToo Gala, hosted by KNWA News Anchor Nate Kuester, is NWA Center for Sexual Assault's annual signature event.  Formerly called Light Up the Night, which focused on "un-masking" sexual assault, the Center has renamed this year's event the #MeToo Gala with the goal of celebrating the strength and resiliency of survivors in the #MeToo era, as well as giving all those who care about this issue an opportunity to echo the call of "I support survivors" with: "#MeToo"
At the Gala, the Center will honor Mercy Health with its prestigious Roger Collins Beacon of Hope Award for excellence in supporting adult survivors of sexual assault.
"With nationwide attention being focused on sexual assault, we are honored to focus on a local hero, Mercy Health, that has made a huge difference in the lives of survivors right here in our region," notes Anne Shelley, the Center's Executive Director.  Mercy partnered with the NWA Center for Sexual Assault, the Children's Advocacy Center of Benton County and Children's Safety Center of Washington County to meet one of the greatest needs for survivor care in our region by creating a coordinated approach to training and supporting Sexual Assault Nurse Examiners (SANEs) in Northwest Arkansas. Thanks to Mercy, a regional team of SANEs now performs rape kit exams at all three area Centers—allowing confidential, supportive care in a comfortable non-hospital setting. In the past year, the Center, alone, completed 140 rape kit exams for adult survivors in our region. 
The Regional SANE Program—the only of its kind in Arkansas—was made possible through the leadership of Mercy's Vice President of Mission Chad Raith and Mercy's strong commitment to strengthening community. "Our SANE coordinator collaboration is the embodiment of Mercy's servant mission —encompassing healing, compassionate care and exceptional service in addressing the gap in quality care for those who most people want to dismiss or ignore, due to the nature of their victimization," Shelley added. "Mercy has shined a much-needed healing light onto a necessary service that brings compassion and comfort to those most in need."  
In addition to honoring Mercy, the Center will also bestow its Lighthouse Award for excellence in law enforcement support of adult survivors to Deputy Prosecuting Attorney Carrie Dobbs of Benton County.  "We know that due to fear and shame, only 40% of survivors will find the courage to report to police," adds Shelley, "and for those few who end up facing their perpetrator in court, it is vital that they have an empathetic prosecutor who can both care deeply for the victim and fight fervently to hold the perpetrator accountable. Carrie Dobbs is that type of compassionate warrior."
 
Mercy will receive the prestigious Roger Collins Beacon of Hope Award for outstanding survivor support

Chad Raith, Vice President at Mercy will receive a Special Recognition Award for his work with Mercy Health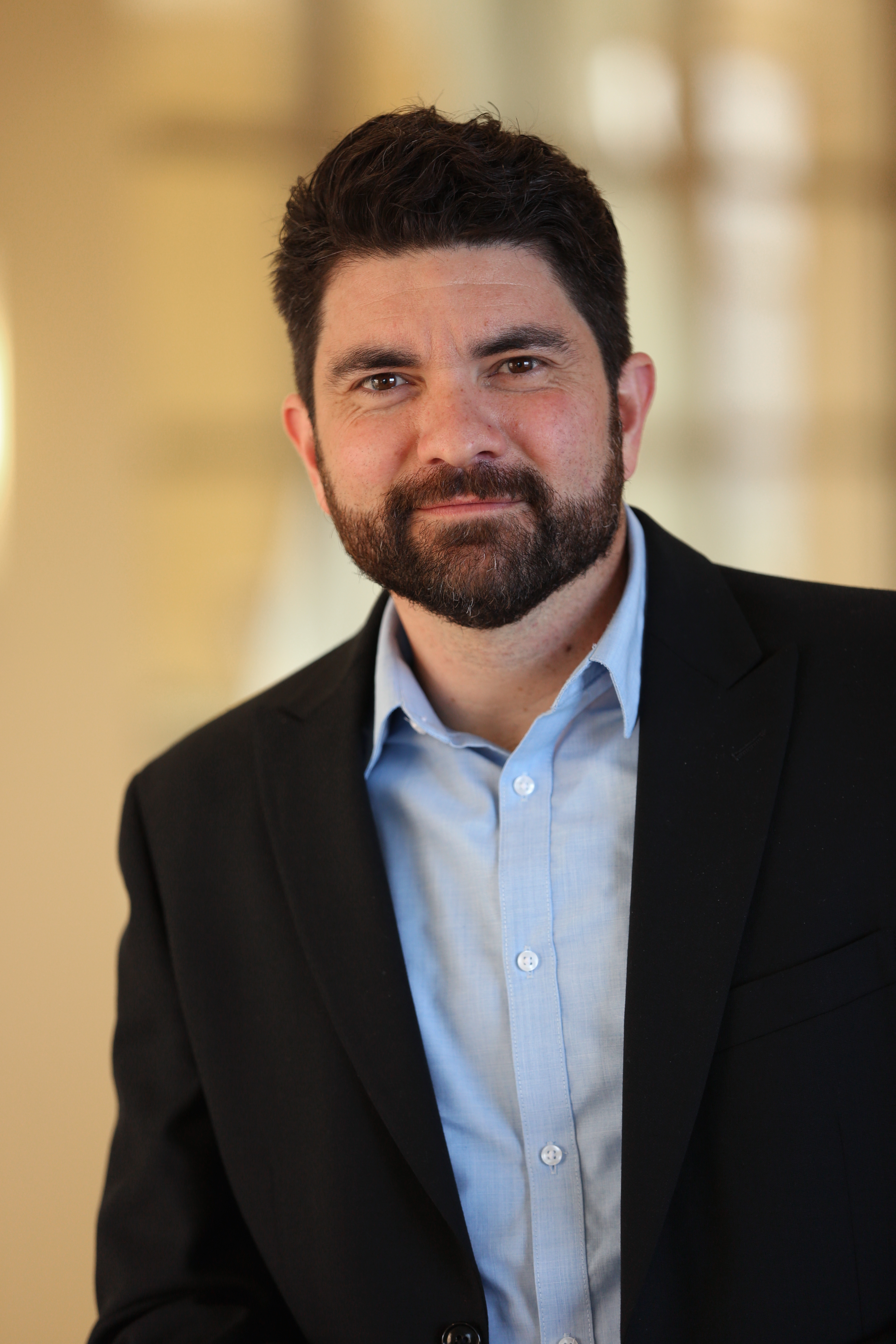 Carrie Dobbs, Deputy Prosecutor for Benton County, will receive the Lighthouse Award for Outstanding Law Enforcement Survivor Support